Create an Image Slideshow
Getting Started
A banner image can be converted into a multi-image slideshow by clicking the Enable Slideshow checkbox in the banner editor. Tip: How to create a banner page.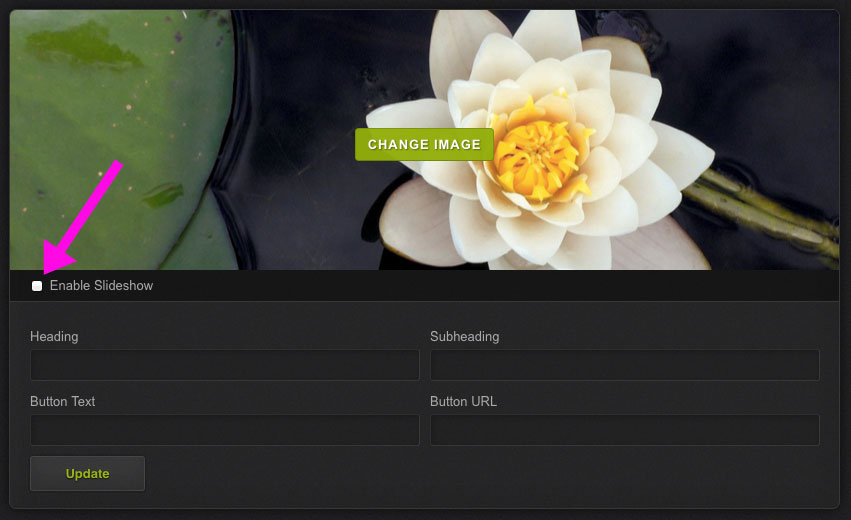 Add a new slide
To add additional slides to your slideshow, click the plus sign icon in the slide tray.

Change the order of slides
Drag and drop the slide thumbnails to organize slides in a different order.

Remove a slide
To remove a slide from your slideshow, click the × icon in the right corner of the slide thumbnail.